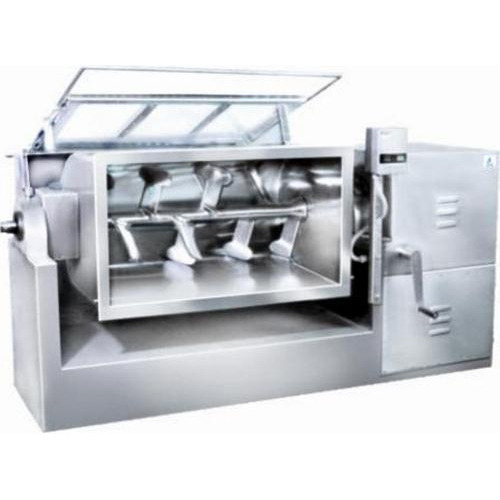 Mass Mixer is designed to perform smooth operations for thorough mixing equipped with safety transparent dust cover & specially designed self-adjusting sealing arrangement, which ensures the restriction of black particles enter the mixing drum. Mass Mixer is Ideal for dry & wet uniform mixing of materials. Mass Mixer is available in sizes ranging from 5 Kgs to 300 Kgs as per GMP & cGMP models.
MASS MIXER MADE IN TWO TYPES OF AGITATORS: PADDLE TYPE & RIBBON TYPE:
Paddle type suitable for wet, tough dough mixing, as well as dry powder mixing.
Ribbon type suitable for dry freely flowing powders.